MindChip Industries is a Michigan WordPress website development and design company, But also offers Dedicated Managed WordPress Hosting.
While WordPress Hosting is not as glamorous as the design and development of the site. It IS an essential part of the process.
Website Hosting is like the hard drive that contains the files on your computer. Traditionally, the only really affordable hosting was shared hosting. This is essentially sharing one computer and hard drive with other websites. Just like your computer, you have a determined amount of storage, RAM, and processor speed. If you have had a computer for any amount of time, you know it will start to slow down after time. Also, lets say you are playing a movie on you computer, and you also open a serious program that demands a lot of resources from the computer. The Movie will jitter, which is the equivalent of slowing down.
This slowing down is what would happen if your website is on a shared server with another website or WordPress websites that are demanding  more resources. This means your website will suffer. This is the gamble that you play with cheap hosting.
WordPress Dedicated Managed Hosting is much different. The Managed WordPress Hosting solution we use is on the Google Cloud Platform. I have written a blog about the 12 reasons you should be using WordPress Managed Dedicated Hosting.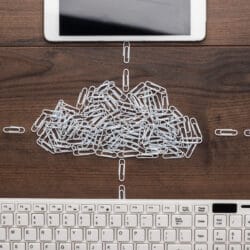 Once you have Dedicated Managed WordPress Hosting, you will notice your site to be much faster. Like A LOT! The next thing you need to do is to make sure that WordPress Website is developed, coded, and designed to be just as efficient as your new hosting. If your WordPress Websites is built with Visual Composer or some other page builder, you have extra unneeded code added to your site. This will slow your site down. This is what separates Designer from Developers. Designers will use page builders, where Developers will use Code.
If you are looking for a WordPress Developer to make your site scream, (which Google search results LOVE), you might want to contact us about developing or redeveloping and designing your new WordPress website.