Unified Business Technologies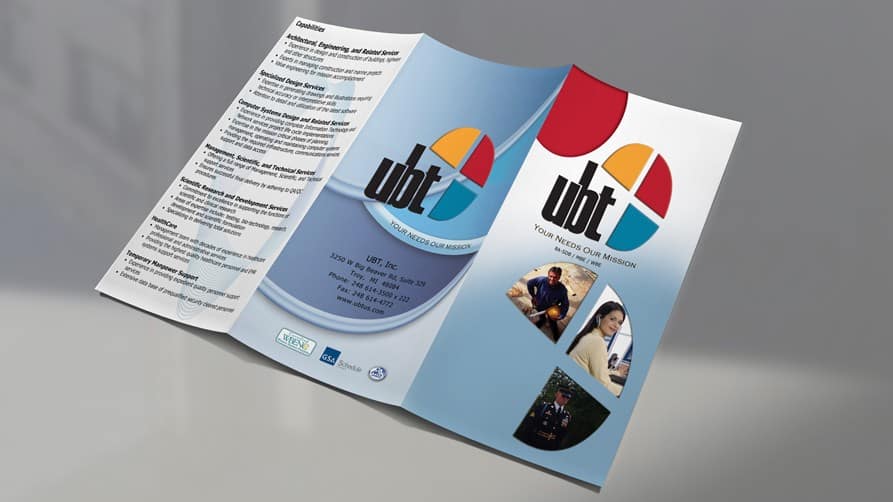 Unified Business Technologies, Inc. (UBT) is an award-winning, woman-owned small business firm specializing in Information Technology, Telecommunications, Electronics Manufacturing, Engineering, and Professional Support services for Federal and Commercial customers.
Services Provided to Unified Business Technologies
Branding
Definition: The marketing practice of creating a name, symbol or design that identifies and differentiates a product from other products. An effective brand strategy gives you a major edge in increasingly competitive markets.
Print Design
An effective print design educates the customer, gives identity / credibility to the purpose or company, expands the market and encourages customers to take action.
Website Development
1 in 4 websites are designed in WordPress. We use Foundation 6 or Bootstrap 4 frameworks and only develop responsive websites