Steve's Cyber Cafe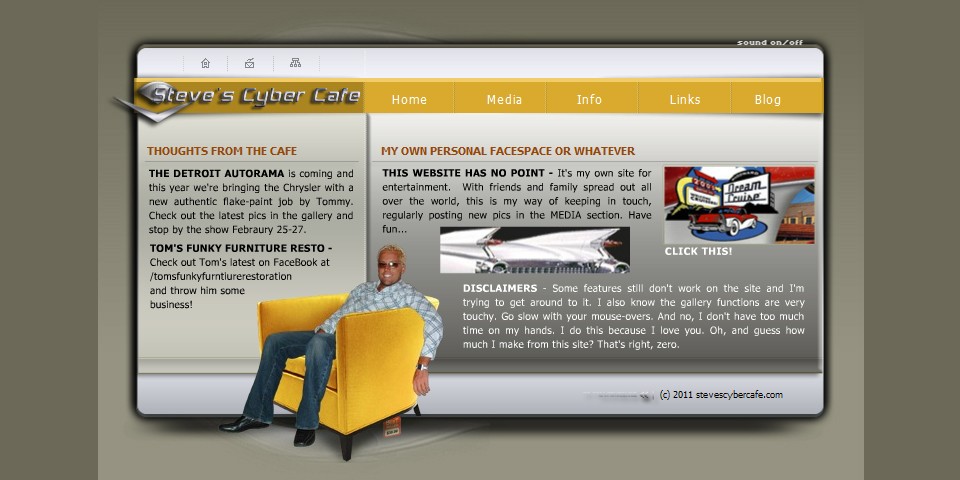 Steve has an awesome restored 1959 Pontiac Chieftan.  He also hosts the best Woodward Dream Cruise Parties hands down!
Services Provided to Steve's Cyber Cafe
Graphic Design
The art or skill of combining text and pictures in advertisements, magazines, or books. We take pride in being a Detroit Graphic Designer
Photography
We can take great looking pictures of your events and capture the emotion and feeling that people want to see.
Website Development
1 in 4 websites are designed in WordPress. We use Foundation 6 or Bootstrap 4 frameworks and only develop responsive websites