Specialty Worldwide Logistics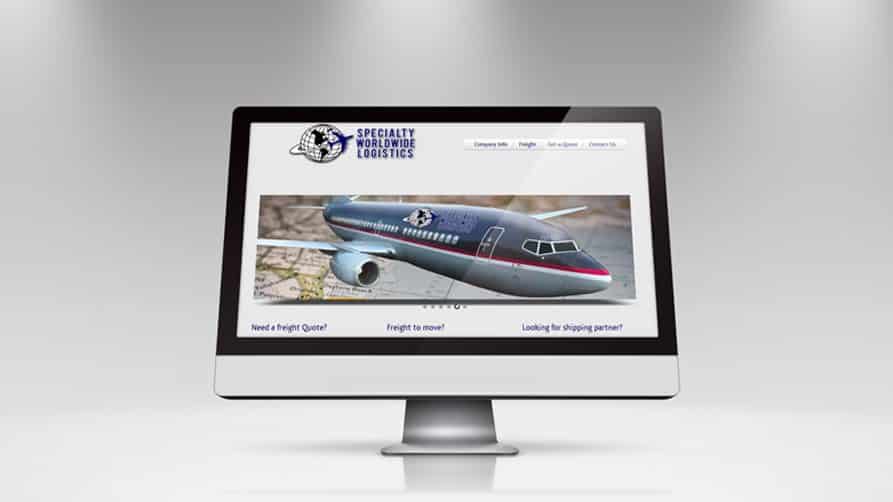 Specialty Worldwide Logistics is a non-asset based third party transportation broker. They specialize in on-demand air charter; both time critical and non-time critical, truckload services; which includes dry van, refrigerated, flatbed, and specialty truckload. They also offer LTL and intermodal services. With our strategic partnerships, they can provide global coverage for your transportation needs.
Services Provided to Specialty Worldwide Logistics
Branding
Definition: The marketing practice of creating a name, symbol or design that identifies and differentiates a product from other products. An effective brand strategy gives you a major edge in increasingly competitive markets.
Search Engine Optimization
Using meaningful content is a very important part of ethical SEO methods. Users (and Google), demand relevant information from their searches.
WordPress Development
1 in 4 websites are designed in WordPress. We use Foundation 6 or Bootstrap 4 frameworks and only develop responsive websites