Sorella's Bakery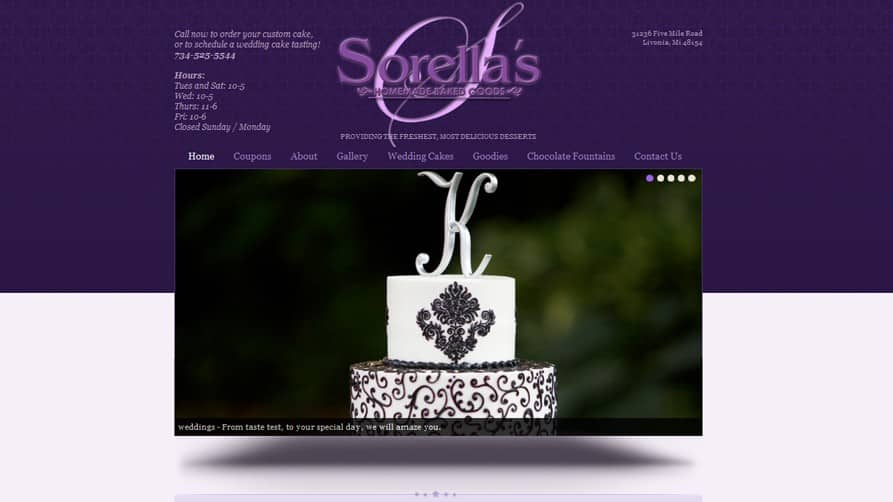 We're sisters, who take great pride in offering mouth watering products and friendly, attentive customer service in a warm, homey atmosphere. If you see something you like as you navigate through the site, you are welcome to drop us an e-mail, give us a call, or come in and see us at the store.
Services Provided to Sorella's Bakery
Graphic Design
The art or skill of combining text and pictures in advertisements, magazines, or books. We take pride in being a Detroit Graphic Designer
Print Design
An effective print design educates the customer, gives identity / credibility to the purpose or company, expands the market and encourages customers to take action.
Search Engine Optimization
Using meaningful content is a very important part of ethical SEO methods. Users (and Google), demand relevant information from their searches.
WordPress Development
1 in 4 websites are designed in WordPress. We use Foundation 6 or Bootstrap 4 frameworks and only develop responsive websites