SATA Convention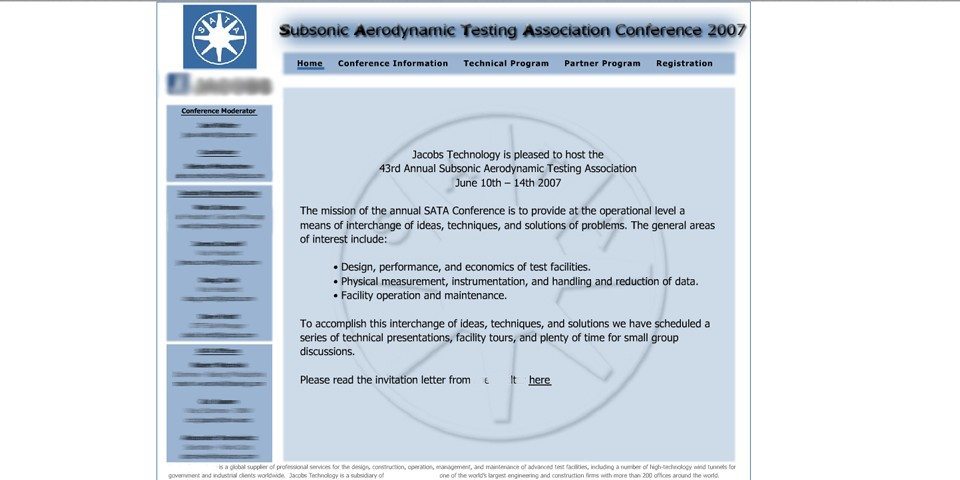 The Subsonic Aerodynamic Testing Association was formed in March 1965 to provide a world-wide organization for operators of low speed aerodynamic testing facilities.
To provide at the operational level a means of interchange of ideas, techniques, and solutions of problems. The general area of interest will include, but not be limited to:
Design, performance, and economics of test facilities.
Physical measurement, instrumentation, and handling and reduction of data.
Facility operation and maintenance
The 43rd Annual Meeting of the Subsonic Aerodynamic Testing Association, held in Dearborn, Michigan USA from Sunday June 10 through Thursday June 14, 2007.
Services Provided to SATA Convention
Website Development
1 in 4 websites are designed in WordPress. We use Foundation 6 or Bootstrap 4 frameworks and only develop responsive websites