Precision Billiard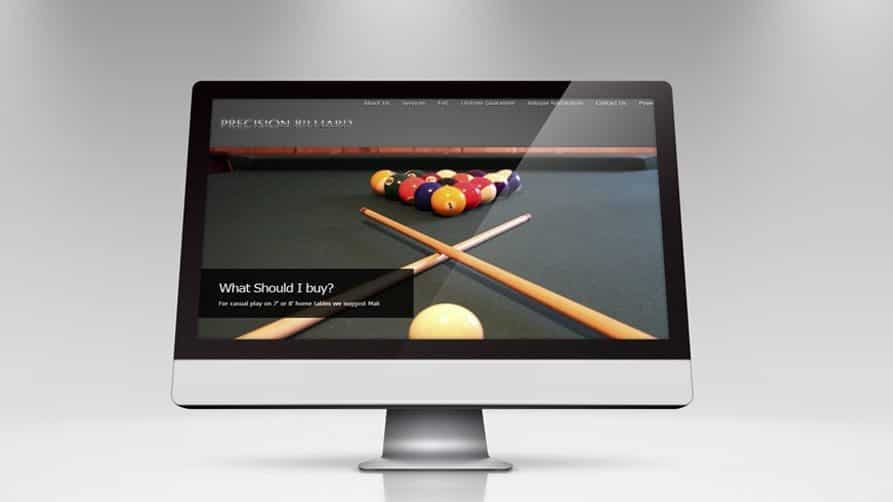 Precision Billiards is available for any pool table related jobs, commercial or residential. Move, set-up, recover, replace cushions, pocket repair, refinishing, restoration, antiques… I always keep my equipment up to date, use precision machinist levels and maintain a clean work environment. Precision Billiard is located in Macomb, Michigan.
Services Provided to Precision Billiard
Search Engine Optimization
Using meaningful content is a very important part of ethical SEO methods. Users (and Google), demand relevant information from their searches.
Website Development
1 in 4 websites are designed in WordPress. We use Foundation 6 or Bootstrap 4 frameworks and only develop responsive websites