OWI Defense Law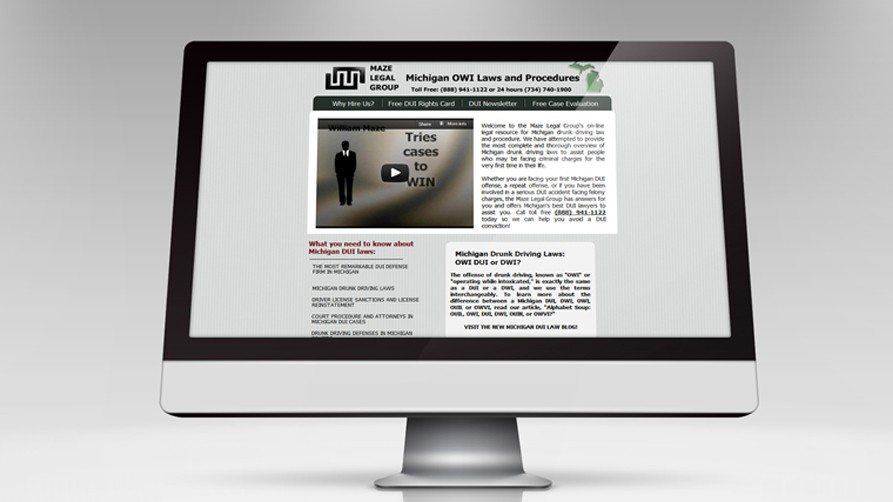 The Maze Legal Group's on-line legal resource for Michigan drunk driving law and procedure. We have attempted to provide the most complete and thorough overview of Michigan drunk driving laws to assist people who may be facing criminal charges for the very first time in their life.
Services Provided to OWI Defense Law
Graphic Design
The art or skill of combining text and pictures in advertisements, magazines, or books. We take pride in being a Detroit Graphic Designer
Search Engine Optimization
Using meaningful content is a very important part of ethical SEO methods. Users (and Google), demand relevant information from their searches.
Video Editing
Whether a commercial, or a promo video that is going to reside on the web, we have the tools to make your project look professional.
Website Development
1 in 4 websites are designed in WordPress. We use Foundation 6 or Bootstrap 4 frameworks and only develop responsive websites