Miss Southeast MI USA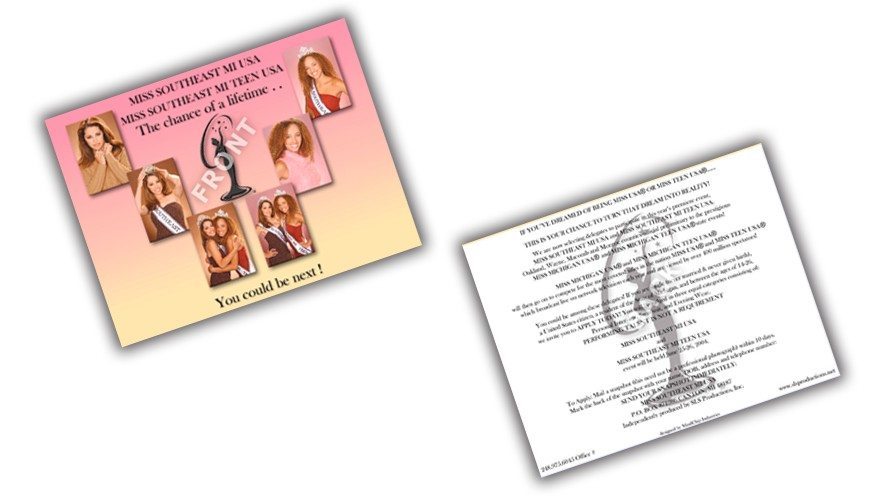 Be a part of MISS MICHIGAN USA®, the state preliminary of MISS USA®,. By attracting high-caliber young women to the state competition, our volunteer recruiters for our state pageants help to raise the standard of competition as well as possibly finding the next MISS MICHIGAN USA or MISS MICHIGAN TEEN USA and perhaps MISS USA or MISS TEEN USA. You could be instrumental in creating opportunities for young women to launch their careers and to reach their goals!
Services Provided to Miss Southeast MI USA
Graphic Design
The art or skill of combining text and pictures in advertisements, magazines, or books. We take pride in being a Detroit Graphic Designer
Print Design
An effective print design educates the customer, gives identity / credibility to the purpose or company, expands the market and encourages customers to take action.
Website Development
1 in 4 websites are designed in WordPress. We use Foundation 6 or Bootstrap 4 frameworks and only develop responsive websites