Driveway Flix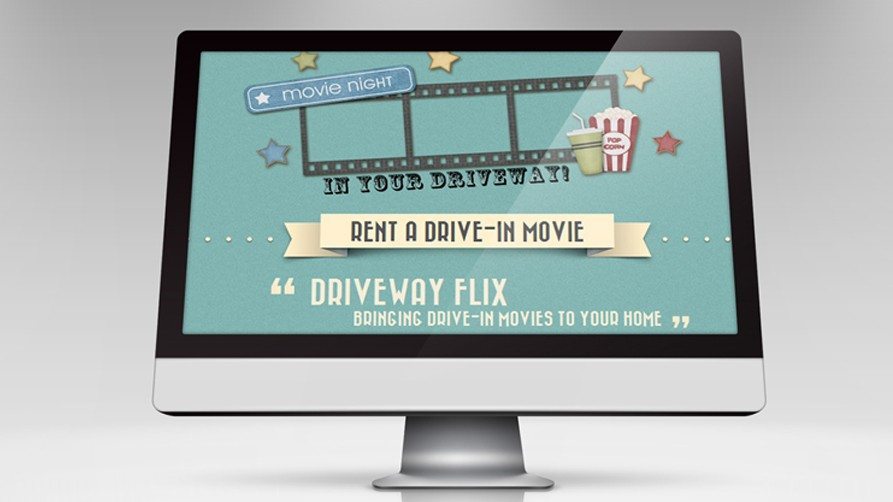 Your own personal drive-in movie theater for a night. Perfect for Birthday parties, Graduations, Family Reunions, Neighborhood Block Parties. Rentals from $140.00 per night and include 12 foot screen, 600 watt sound system, DVD player, set-up and take down.
Click here to go to their site
Services Provided to Driveway Flix
Search Engine Optimization
Using meaningful content is a very important part of ethical SEO methods. Users (and Google), demand relevant information from their searches.
WordPress Development
1 in 4 websites are designed in WordPress. We use Foundation 6 or Bootstrap 4 frameworks and only develop responsive websites