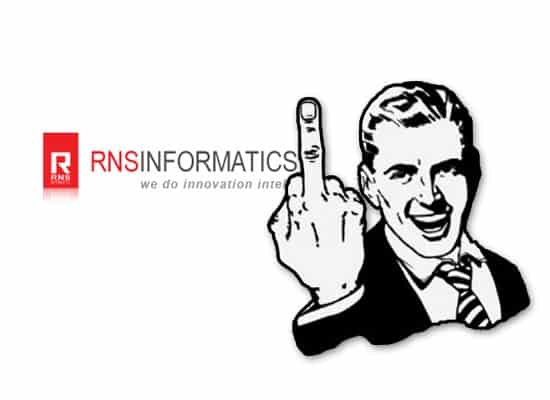 Hi,
I am Neha, Marketing Executive of RNS Informatics Firm and our sister concerned IT company is VEO ( Virtual Employee Online ) Based in New Delhi, India.
I have gone through your site and found that we can work together, we have 165+ designers,developers and SEO Masters in our company. We deliver quality services within timeframe with economical cost.
We have expertise in " Trend MLS ( IDX Search ), Out Trigger, BST, RCI Holiday Network, HotelBEDs, iphone / Android apps".
Our portfolio :- http://www.rnsinformatics.com/portfolio.shtml
We have experts for PHP and following open source products :-
* Joomla Customization, * Drupal CMS Customization, * Magento, * OS Commerce, * X-Cart, * Zen Cart Customization, * PHPBB, * WordPress, * Codeigniter, * MVC, * Zend Framework, * Symfony etc..
For live chat please add Our Technical Head Mr Raj on:-
Skype :raj30jan, Gtalk Id: raj30jan, yahoo Id: raj30jan@ymail.com, MSN Id: raj30jan@hotmail.com
Do let me know if you have any question and I would be happy to send in more details.
I look forward to hearing from you soon.
Regards,
Neha mathu
RNS Informatics, Virtual Employee Online (Your Best Outsourcing Partner)
Call : T. +91 1127486203 M. +91 9312639156
Disclaimer: The CAN-SPAM Act of 2003 (Controlling the Assault of Non-Solicited Pornography and Marketing Act) establishes requirements for those who send commercial email, spells out penalties for spammers and companies whose products are advertised in spam if they violate the law, and gives consumers the right to ask mailers to stop spamming them. The above mail is in accordance to the Can Spam act of 2003: There are no deceptive subject lines and is a manual process through our efforts on World Wide Web. You can opt out by sending mail to unsubscribe@rnsinformatics.com and we ensure you will not receive any such mails.