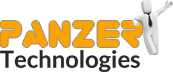 Akshey Trivedi

<akshey.trivedi@panzertechno.com>
Dear Manager,
Hope you are doing great.
I'm looking to speak to somebody who is in charge of web (or Mobile or Desktop) development in order to discuss the opportunity for collaboration.
We have a lot of experience developing a variety of applications and helping launch your company's software products will prove to be mutually beneficial.
Please let me know if you have any requirements in PHP, (WordPress, Joomla, Drupal, Codeigniter, Magento, CakePHP) Mobile (iPhone, iPad, iPod, Andorid, Blackberry) Visul FoxPro, ROR., .Net where we can assist you.
"If you have any software development project we can help you deliver that at a very low cost".
Please let me know If you have any questions/Concerns.
I look forward to hear from you.
Warm Regards,
Akshey Trivedi
Sales Support Specialist, Panzer Technologies
akshey.trivedi@panzertechno.com
IM: akshey.panzer12 (Skype)
Professional Profile
Hyderabad, AP 500001. India
Contact: 203 208 3081 Ext: 148